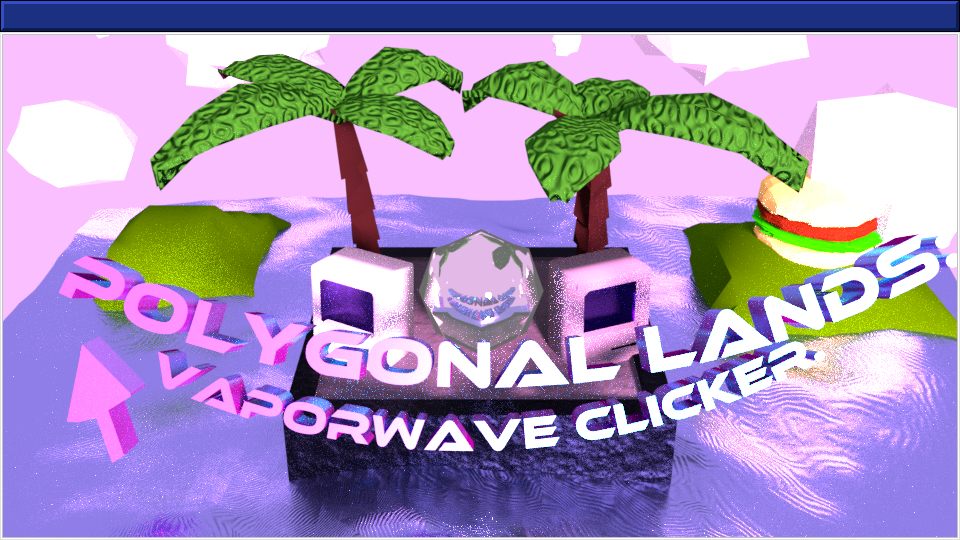 Vaporwave Clicker : Polygonal Lands
A downloadable game for Windows

Be aesthetic in this vaporwave game!!!
Unleash your consumerism instinct, buy things and eat a lot!
[[FEATURES]]
-Up to 30 upgrades.
-Resets and multipliers.
-Vaporwave scenarios and music.
-Daily rewards.



Video games, T-Shirts, books and things for decoration


Healthy and junk foods!


Flowers, trees, sculptures and... cubes???




Click here!
Musics by Stevia Sphere.
Check out his amazing stuff!




Premium Version($2):
-Access to Uber Objects and Foods
-Better daily rewards.
-All scenarios unlocked.

- +1 Multiplier



Glitch Effect: https://github.com/keijiro/KinoGlitch
Install instructions
Extract and run "Vaporwave Clicker 2"
Also available on